Data Center
The best infrastructures and certified brands to assure continuity to your business
Our goal is to assist the customer completely in every aspect of the operation and development of Your infrastructure's data centre from CONSULTATION, PLANNING, REALISATION and OPERATION.
The Certainty of a right choice
In a digital scenario constantly expanding it is necessary to all the facilitating technologies in an effort to enhance the level of security and work performance.
A partner like Netribe System Integration is able to suggest the most opportune choices to augment the information system stability and the solidity of the infrastructure for cyber security like the GDPR perspectives clearly state.
– High speed and Reliability
– Scalability and the ability to convert services at any given time
– Quick and highly prepared technical service
– Fast activation and variable duration according to Your needs
These are the key elements we offer to our clients.
Our team is certified for the solutions and products of the best brands.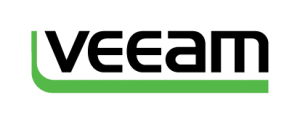 Networking and Cyber Security
Compiling, distributing and managing applications in a global network with the certainty of the best security against any possible cyber attacks.
Cyber security products protect oYour organisation from the most insidious threats like ransomware, cryptographic malware, mobile threats and electronic mail attacks.
The best and most innovative available technologies are constantly adopted and monitored by our technicians and consultants to offer the best options for our client's productivity optimisation, costs reduction and data security.
The main services We provide:
– Planning and feasibility studies for company and inter-company networks;
– designing LAN and WAN systems;
– Network system integration intranet and internet networks;
– Installation and configuration of wireless networks;
– Installation and configuration VPN, Firewall, Proxy, Router and Switch;
– Network capability enhancement through traffic analysis and access monitoring;
– Wan optimisation as a service;
– network as a service.
360° protection
Internet Surfing is an ever growing threat to corporate security.
Today this extraordinary development of growing on-line insecurity has many causes:
– Defective or at least vulnerable software.
– Inadequate basic infrastructure configuration.
– lack of a constantly updated and punctual threat analysis.
– The human factor unconsciously acting carelessly (ie password management)
Netribe Systems Integration provides a web security package capable of constantly protecting the infrastructure and the users with market leader solutions to preserve the data and information cache in a web surfing environment secure and protected.
Our team is certified with the solution and products of the best brands.


The business is evolving, to keep being competitive one must be ready and connected to the high speed.
In a constantly changing field, to be competitive we must respond quickly to the requests. This is why Netribe suggests and supports, for their clients, the best solutions and technologies for unified communication. We evaluate the actual communication needs for the company short and long term, trying to enhance the present structure and eventually select and suggest the best technological partners to supply a complete solution according to the budget available.
Competitive Advantage
The deal Netribe Systems Integration offers to our customers includes:
– Centralised Unified Communication supported on LAN and WAN
– Efficient flexibility in the corporate decision making.
– Better productivity due to the simplification of the data traffic
– Simplified Communication with lower operative costs and reduced incident reports
– Facilitate the Globalisation among employees, partners and clients.
It is good to work together. Office is the mean to achieve the result created to facilitate a group's work.
Work together as you please whenever you please. Create and share your files with other users. Keep everyone organised and updated with shared notes blocks. Stay in touch with Office Mobile apps on Windows, Android and Apple devices.
The strength of Sharing.
The new Office 365 is an in-cloud solution that on top of granting access to the most common desktop Office applications, allows the use of corporate emails, shared calendars, instant messaging (IM), videoconference, and file sharing. The Work force gets productivity tools safe and corporate, at a predictable cost and a simplified license plan without having to invest in advance into the infrastructure.
The corporate operations will improve enough that the whole plant will be able to:
– Use all the Office applications on any device – desktop, tablet and smartphone – PC or Mac
– Access and Synchronise the most recent versions of data and files on all the devices
– Stream Office apps with a browser for complete visualisation and modification
– Hold online meetings with multi-party videoconferences, screen and note sharing in real time
– Creating mailboxes for files and team communications directly on Microsoft Outlook
– Sharing content from SkyDrive Pro and Microsoft SharePoint Online team sites with controlled access
– allow access to the Link Online meeting in Audio-conference InterCall Reservationless-Plus
Even the Google Apps are a cloud based productivity suite to help you and your team to stay in touch and work from any location on any device.
They are easy to configure, use and manage, they allow you to work more efficiently and concentrate on the really important issues.
You choose among the available proposals.
Our team in the last few years has deepened and enlarged their competencies to allow us today to supply viable alternatives to our clients. One of these is certainly represented by Google Apps.Easy to configure and use they allow to reach as many optimal results in terms of communication efficacy and efficiency.
CONTACT US
CONTACT US
Netribe Group realised hundreds of project, 100 people employed and 20 years of history. Contact Us if You want to know us better and find out what We propose.
CONTACT US