The products mainly diverge for the technologies involved in their creation. They are integrated with Microsoft Dynamics ERP and CRM technologies through competencies present within the group.
Public Utilities Solutions in relation to the Active Cycle and Mass Billing
Born from the many years of experience in Data Management in the Utilities sector following the acquisition of the company's Utility branch by Netribe, SIC4U and ESPERTA are now supported by a team with multi-functional competences to guarantee the best possible systems' integrability.
DYNAMICS NAV AND CRM INTEGRATION
The industry of reference for SIC4U and ESPERTA are characterised by Mass Billing and service on Contract. During their growth path, integrations with Microsoft Dynamics NAV and CRM have been developed in harmony with the industrial vision of the group's product.
WEB AND MOBILE TECHNOLOGY
Interacting with one's Business partners, be they intervention Teams, Customers or suppliers, requires means of communication simple and easy to use. Our experience in Web and Mobile technology allowed us to create Portals and Mobile App to support our Solution.
Main Properties of our Solutions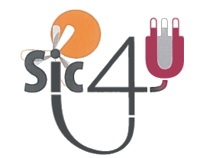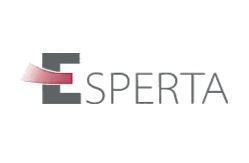 SIC4U is the applicative solution to easily and completely manage the offer for Electricity, Integrated Hydric Services, Heating, environmental hygiene Tariffs and Services on Contract for the Utilities' world.
SIC4U allows to manage everything relative to the liberalisation of the market and the territorial and legislative reorganisation concerning the ATOs, allowing:
la reduction of operating costs
System Management Autonomy
adaptability to new needs and regulations.
SIC4U provides the best performance also in the following areas:
mapping communication procedures both within and outside the company
deals
contracts
readings and usage management
billing and income
fiscal elaborations
regulations updates
AN EXTRA GEAR FOR YOUR COMPANY
Flexible Security Policy Management
Implementation of new commercial Policies and fast Pricing Options
Management of Subjects like active actors within the system
Configurable WF to manage communication Flows between sales and distribution companies and internal to the company
Billing groups dynamically organised
Clients' Sectional management
Flexible Credit Recovery Procedures
INNOVATION AND EXPERIENCE
Esperta is the result of Know-How developed during 20 years of activity in the Public sector and the Private. Esperta Utilities is an applicative platform created to resolve the critical issues of Public Utility services: Management of the Customer and of technical and administrative aspects finalised to Billing for the service.
The Application is dedicated to Utilities, single and multi-service, operating within the Integrated Hydric Service compartment, of environmental Hygiene and of Energy in particular:
Integrated Hydric Service
Environment
Gas Distribution
Gas Sale
LPG
Remote Heating
Cogeneration
Votive Lights
Recurring Billing Services
THE SOLUTIONS STRONG POINTS
The applicativa characteristics of the product make Esperta Utilities a strategic asset within the Utility's Information System, allowing the App to efficiently respond to the pressure of an ever more complex market achieving the following benefits:
EnhanceCustomer Relationships
Expediting and monitoring activities at the counter
Ease and promptness of Information
Optimising technical office activities
Facilitate respect for quality regulations